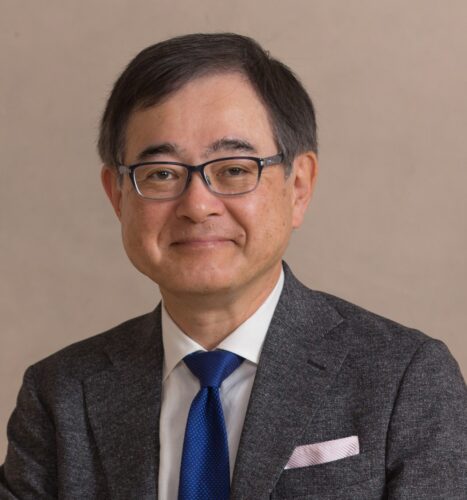 I was appointed to the position of the 20th President of Hokkaido University on October 1, 2020. Since my tenure as head of the university hospital, I have been making efforts to strengthen relations with Russia by attending the Eastern Economic Forum and by promoting medical tourism from foreign countries including Russia. As President of Hokkaido University, I am pleased to be a part of the exchange programs between all of Japan and all of Russia through my contributions to the Association of Japanese and Russian Universities.
With a long history of exchange with Russia, our university has led research in the relevant regions by conducting joint research activities that include various field studies in collaboration with university research institutes and academies in the far east and other regions of Russia. Based on the research network that has been fostered at our university, the RJE3 Program is an education program that aims to work with five key universities in the far eastern region of Russia to train a group of experts who will drive environmental sustainability, culture, and development in the far eastern region of Russia and the Arctic by establishing a consortium of experts in Japan and Russia. The program was adopted by the Inter-University Exchange Project in 2014 and has dispatched and received participants, who are mainly graduate students, for mid- and short-term training activities.
In 2019, the Moscow State University – Hokkaido University Joint Office was opened in MSU. The office has established a structure to support the promotion of exchange through the Study in Japan Global Network Project (Russia and CIS) and the member universities of the Association of Japanese and Russian Universities, thereby strengthening our commitment to exchange with Russia.
The HR development platform (HaRP), which contributes to economic cooperation and people-to-people exchange between Japan and Russia, was adopted when Hokkaido University and Niigata University jointly applied for the 2017 Ministry of Education, Culture, Sports, Science and Technology (MEXT) project known as "Inter-University Exchange Project: Support for the Establishment of Inter-University Collaboration (Type B: Platform-Building Program).
This project aims to provide information on people-to-people exchange and economic cooperation that will contribute to the eight-point "Cooperation Plan" agreed upon at the 2016 Japan-Russia summit meeting, and by building a platform for collaboration of industry, academia, and government that will serve as a basis for future Japan-Russia collaboration, we aim to develop a wide range of human resources and promote academia that will contribute to strengthening economic ties between the two countries.
HaRP has held general meetings of the Association of Japanese and Russian Universities, industry, academia, and government working-level conferences, meetings of the Japan-Russia Committee for Personnel Exchanges, Japan-Russia Student Forum, and academic forums. At all of these types of events, the number of participants from companies, governmental bodies, municipalities, and university staff from both countries have been increasing, and we are undoubtedly witnessing the growth of the network between Japan and Russia.
When the Association of Japanese and Russian Universities was established in 2016, it had a total of 42 member universities, with 21 from each country, but the number has now expanded to a total of 54 member universities, with 27 from each country.
Hokkaido University would like to continue to make efforts towards the further activation of collaboration between Japan and Russia by building on our past initiatives for academic exchange and human resource development, and sharing the results of these activities to an increasing number of people.
As we continue to promote the construction of beneficial Japan-Russia platforms for all those who are engaged in collaboration between the two nations, we are grateful for your understanding and cooperation with regard to this project.
HOUKIN Kiyohiro
President
Hokkido University