The Japan-Russia Scientific Forum (formerly known as the Humanitarian Forum) held on September 24 attracted approximately 100 participants, including researchers from various fields as well all students participating in the Japan-Russia Student Forum held at the same period.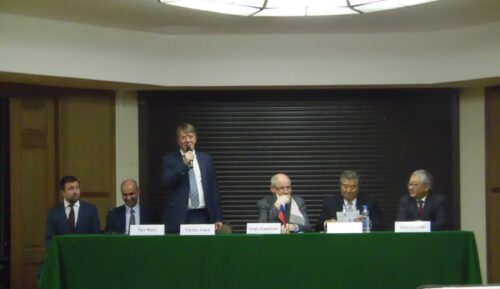 The event's name was changed from the Humanitarian Forum, which had been held for the purpose of promoting academic collaboration in humanities and social sciences between Japan and Russia, to include natural sciences.
At the opening ceremony, Nikolay Syomin, Vice Rector of Moscow State University, Hirofumi Kato, Director of Russia Office in Moscow, Hokkaido University, Sergey Ivanchenko, Rector of Pacific National University, and Takeshi Matsuda, President of Kyoto University of Foreign Studies, made addresses.
28 delegates (11 from Japan and 17 from Russia) made presentations on a wide range of topics related to history, archeology, psychology, philosophy, language, literature, economics, international politics, and environmental science, followed by lively discussions and questions from participants from different backgrounds. It is expected that Japan-Russia research collaboration will further develop in various fields in future.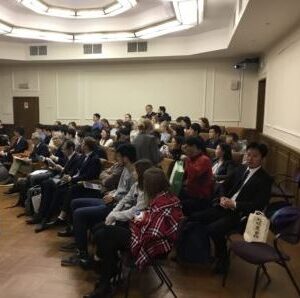 The program of the Forum is here