From September 23rd to 27th 2019, teaching and administrative staff of Hokkaido University visited Yakutsk City, the Republic of Sakha in Russia, and participated in sessions for the Northern Sustainable Development Forum (NSDF). Additionally, Hokkaido University co-hosted an event with North-Eastern Federal University in Yakutsk on a seminar called "Cold Lands Seminar" and round-table conferences during the visit.
At the round-table discussion on September 24th, Arctic Research Center of Hokkaido University Professor Sugimoto gave a presentation on Carbon Budget of Ecosystems, Cities and Villages on Permafrost (COPERA Project). Click here for information on the roundtable discussion.
At Session 4 of the NSDF plenary session held on September 25th, Professor Tabata of Slavic-Eurasian Research Center, Hokkaido University, gave a presentation on sustainable development entitled "People and Community in the Arctic: Possibility of Sustainable Development". On the same day, a round-table conference "Winter cities of the world: opportunities for cooperation" was held at the North-Eastern Federal University in Yakutsk. HaRP Secretariat public-private-academic partnership coordinator Ms. Lomaeva did a presentation on the World Winter City Mayors Association which is in Sapporo City, Japan. Around 30 people from several universities and local governments attended the conference.
The Cold Lands Seminar, which was co-hosted with the Northeastern Federal University from September 23rd to 27th, aimed to build a foundation for future collaboration in human resource development between Japan and Russia. Following HaRP-related presenters who research the field of Northern economy and society, indigenous people, environment, infrastructure, and regional exchange made a presentation to Russian universities, local governments, and corporate officials. These include Professor Atsuko Sugimoto, Professor Natsuhiko Otsuka, Assistant Professor Juha Saunavaara of Arctic Research Center, Assistant Professor Ram Avtar of Graduate School of Environmental Science, Professor Jeffrey Gayman, Assistant Professor Tyrel Eskelson of Research Faculty of Media and Communication, and Professor Masanori Goto of Slavic Eurasia Research Center Hokkaido Univerisity. Please click here for the dates of each seminar, the names of HaRP-related presenters and their presentation themes.
These events provided an good opportunity for the HaRP office to discuss the possibility of future joint projects and to promote exchanges with the Russian Parliament, Assemblies in Northern Regions, Moscow State University, Saint Petersburg State University, Saint Petersburg Polytechnic University, Ural Federal University, Siberian Federal University, Chelyabinsk State University, Arctic Antarctic Research Institute, Russian companies, NGOs, the media, and other relevant parties.
In addition, the participation of NSDF and the related events provided further opportunities to hold HaRP-related events in Norilsk, St. Petersburg, and Yekaterinburg between October to November 2019. These all enabled the HaRP office to increase the number of Russian participants (30 univerisities and 47 participants) to the Second Japan-Russia Industry, Academia and Government Working-level Conference held in Japan on January 31st 2020.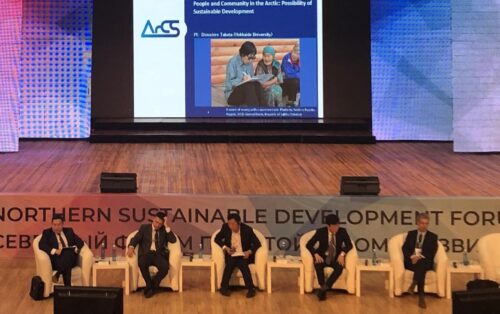 NSDF plenary session panelists (September 25)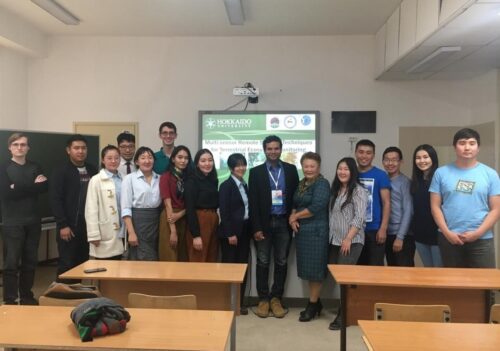 Participants of Cold Lands Seminar (September 26)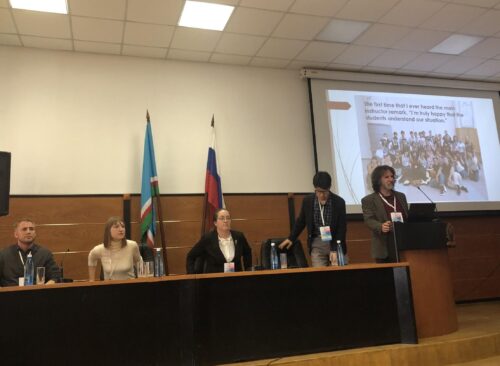 Presenters of Cold Lands Seminar (September 27)