On October 9, 2020, Hokkaido University and Khabarovsk State University of Economics and Law (KSUEL) jointly held an online roundtable conference "Joint human resource development projects of Japanese and Russian companies and universities. Problems and perspectives". The event was recognized as a celebration of "Japan-Russia Inter-regional Exchanges 2020-2021".
Approximately 90 participants from Russia and Japan, including universities (9 from Japan and 16 from Russia), companies (4 from Japan and 6 from Russia), research institutes (3 from Japan and 2 from Russia), NGO (1 from Japan and 1 from Russia), and government agencies (3 from Japan and 5 from Russia, including local governments) attended the conference.
The conference began with opening remarks from Mr. Tarasov, Director of Investment and Entrepreneurship Promotion department, Khabarovsk regional government, followed by keynote speeches of Mr. Bury, Representative of the Far East Chamber of Commerce and Mr. Ishihata, Director of Japan Center in Khabarovsk. Afterwards, researchers and practitioners gave presentations on good practices. Prof. Apkhanova of KSUEL, Mr. Malovichiko, Head of International Affairs department at KSUEL, and Ms. Kuznetsova of Irkutuk State University presented on the successful cases in collaboration with Japanese companies and Russian universities. Prof. Arai, World Language and Social Education Center at Tokyo University of Foreign Studies and Vice President Yamamoto, Tokyo University of Agriculture reported the good practices on collaboration between Russian companies and Japanese univesities.
At the discussion session, some participants presented their comments related to the presentations of above presenters and asked some questions. Some of them introduced additional good practices implemented by their organizations. Finally, Prof. Tabata of the Slavic-Eurasian Research Center of Hokkaido University who are also the Chairman of the Hokkaido-Russia Regional Exchange Promotion Council gave closing remarks. He introduced some of collaboration projects that have been implemented by Hokkaido University and Hokkaido Government.
This conference provided participants a good opportunity to learn about good practices on joint human resource development projects of Japanese and Russian companies and universities, and exchange opinions on the problems, solutions, advantages, factors of success, and more.
See the link for the event information.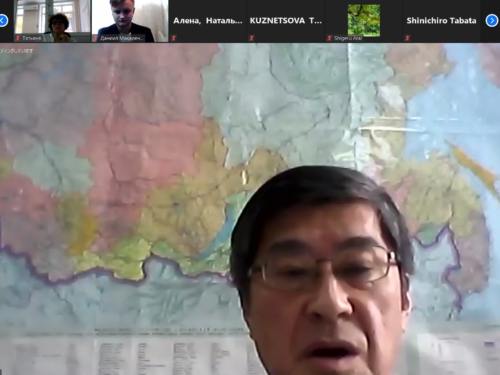 The remarks from Mr. Ishihata, Director of Japan Center in Khabarovsk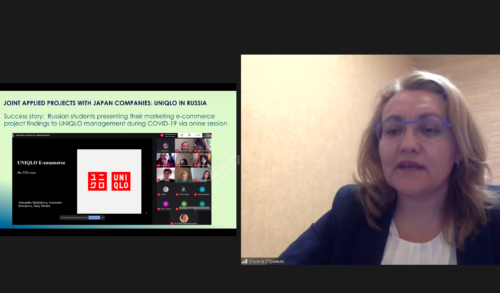 Presentation on the collaboration with Japanese company UNIQLO by Ms. Strizhak, the Dean of the Department of Oriental Studies, Faculty of World Economics and Political Science at HSE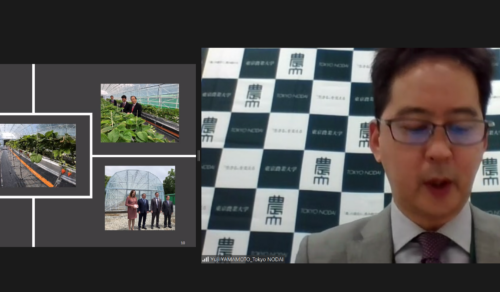 Presentation of a case study of greenhouse cultivation by Vice President Yamamoto, Tokyo University of Agriculture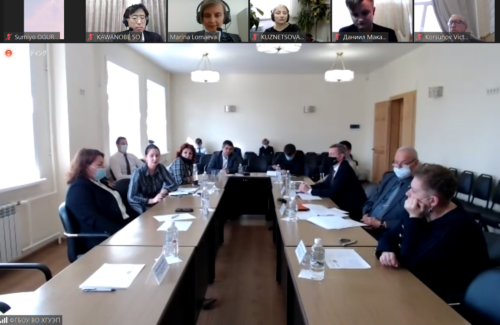 Participants from KSUEL
The coverage of this event:
Volgograd State University (VolSU)
KSUEL (YouTube URL link on the conference)
Hokkaido University HaRP Secretariat (YouTube URL link to the voice recording of the conference)