On 30th January 2020, the second meeting on the specialized section of Cooperation in Developing Advanced Technologies and Japan-Russia information exchange was held at the University of Tsukuba, Tokyo campus. Following the first meeting held on 28th February 2019, the event was organized by the initiative of Hokkaido University to exchange information on education of advanced technology within Japan and Russia, as well as to enhance cooperation in developing advanced technology. A total of 60 people (36 participants from 22 universities and 3 organizations including NGOs from Russia,  and 24 participants from 6 universities and 7 organizations including companies and government agencies from within Japan) participated in the second meeting, while the number of meeting participants in the first meeting was 7.
After a remark by Yoshio Otani, vice president of Kanazawa University, which is the leader university for the cooperation in developing advanced technology section within HaRP, 17 experts (3 from Japan and 14 from Russia) presented in the following 3 sessions:
Advanced technologies in medicine and healthcare
Advanced technologies and PPPs (public-private partnerships)
Advanced technologies in research and higher education
The presenters introduced various activities at their universities, including a brief of major achievements, initiatives with Japanese partner organizations, prospects, and promoted future cooperation in collaboration between universities. The following businesses and exchange cases were especially noted among activities that presenters introduced:
The joint project between the Hokkaido University (Professor Manabu Tokeshi, Hokkaido University Graduate School of Engineering, and Assistant Professor Ram Avatar, Graduate School of Environmental Science) and the Moscow State University
Academic-Industrial collaboration between Altai State University and Kanazawa University for the utilization of native plants (medicinal plants) in the Altai region
A proposal of cooperation in HR development in IT (which is one of the most developed areas of Russian Higher Education) by Technosolution Co., Ltd., and its exchange with the Far Eastern Federal University and a University in Novosibirsk for its realization
A Joint project between North-Eastern Federal University in Yakutsk and Bridgestone Corporation
Exchange between Moscow State Pedagogical University and Japan Visualmedia Translation Academy Co., Ltd. (JVTA). JVTA cooperates with the University of Tsukuba, Kindai University and Tokyo University of Foreign Studies
Youth Business Incubator Program in Ulyanovsk Oblast (exchange started with Ibaraki Prefecture)
In addition to participants from universities, Japanese and Russian government agencies (Ministry of Economy, Trade and Industry, JETRO, Trade Representation of the Russian Federation in Japan, etc.) as well as Japanese companies and NGOs operating in Russia also participated in the event and introduced their planned activities and projects in 2020.  As the meeting also became a venue for the participants of the second Japan-Russia Industry, Academia and Government Working-Level Conference held on the following day, it promoted collaboration between the participants of the Advanced Technologies section and those of the Japan-Russia industry, academia and government groups.
Please see the link for the report on the first meeting for the Specialized Section of Cooperation in Developing Advanced Technologies held in February 2019.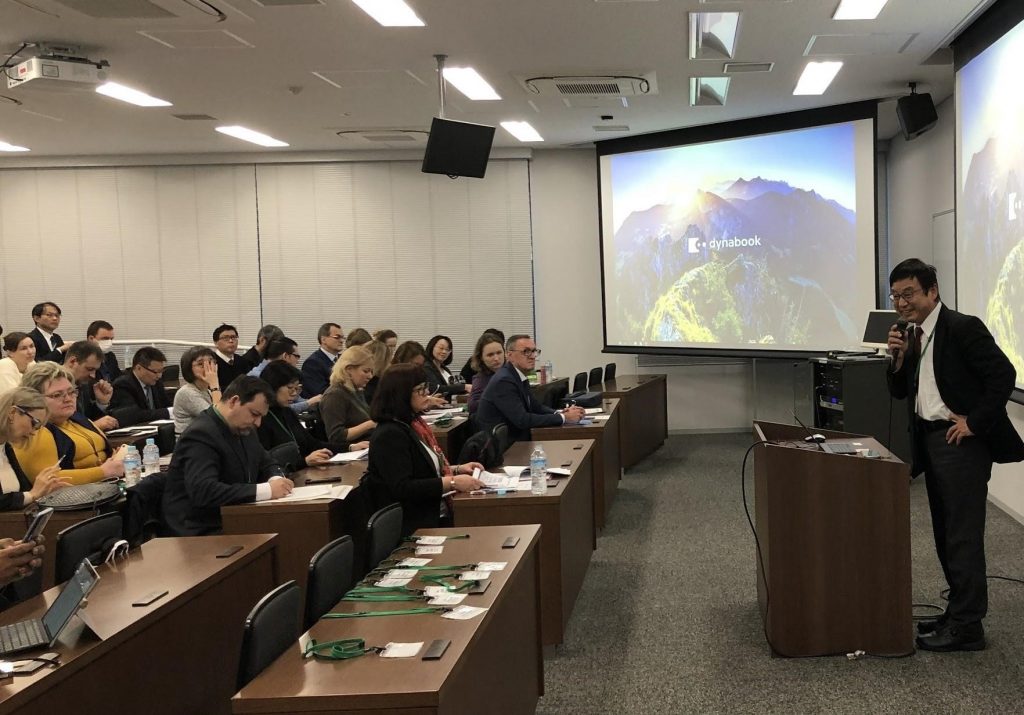 Welcome remark from the vice president Otani, Kanazawa University (leader university for the Cooperation in developing advanced technologies section)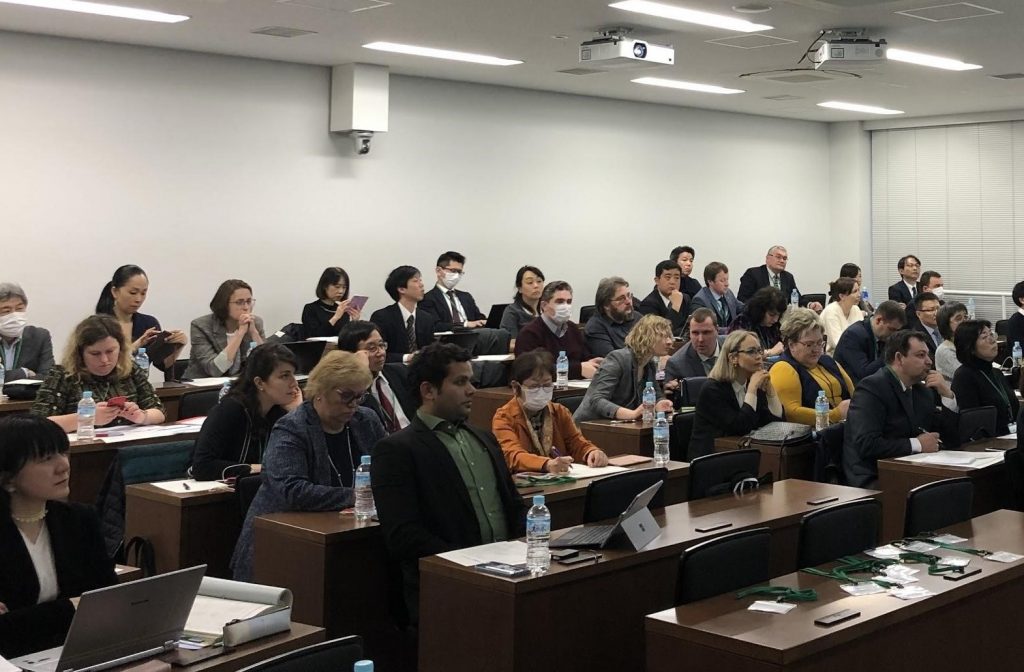 Participants of the second meeting on the specialized section of Cooperation in Developing Advanced Technologies and Japan-Russia information exchange